Fawn Fields
General Horse, specilaizing in unique horse topics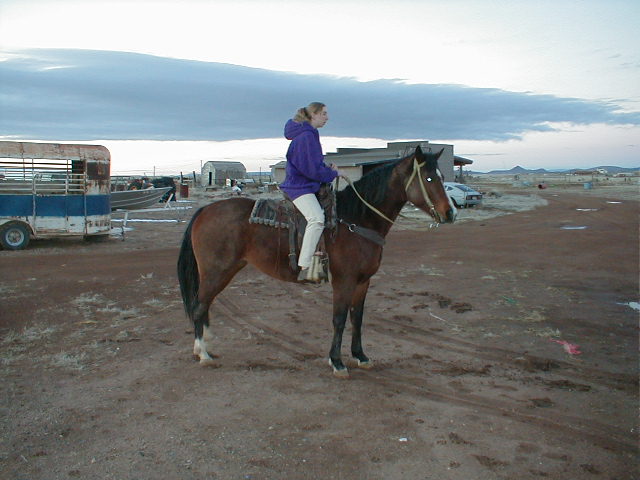 * Experience/Qualifications: started riding at three days old and will not stop. Have raced some; shown both english and western; started and finished hundreds of horses; driving; gymkhana and other games; roping; cutting; team penning; dressage; jumping 4ft. and over; lessons; managed stables; some rodeo-bronc; hunting and packing with horses; plains indian, medival, spanish, & mexican costume, life and training; history of horses, ponies, mules & donkeys; falconry with horses; nutrutional value of feed and supplements; anatomy and structure of equines; raising and breeding; stallions-raise, train, show & breeding of; in short a little of everything horse!!

* Quote: "I have never seen a horse I didn't like!"